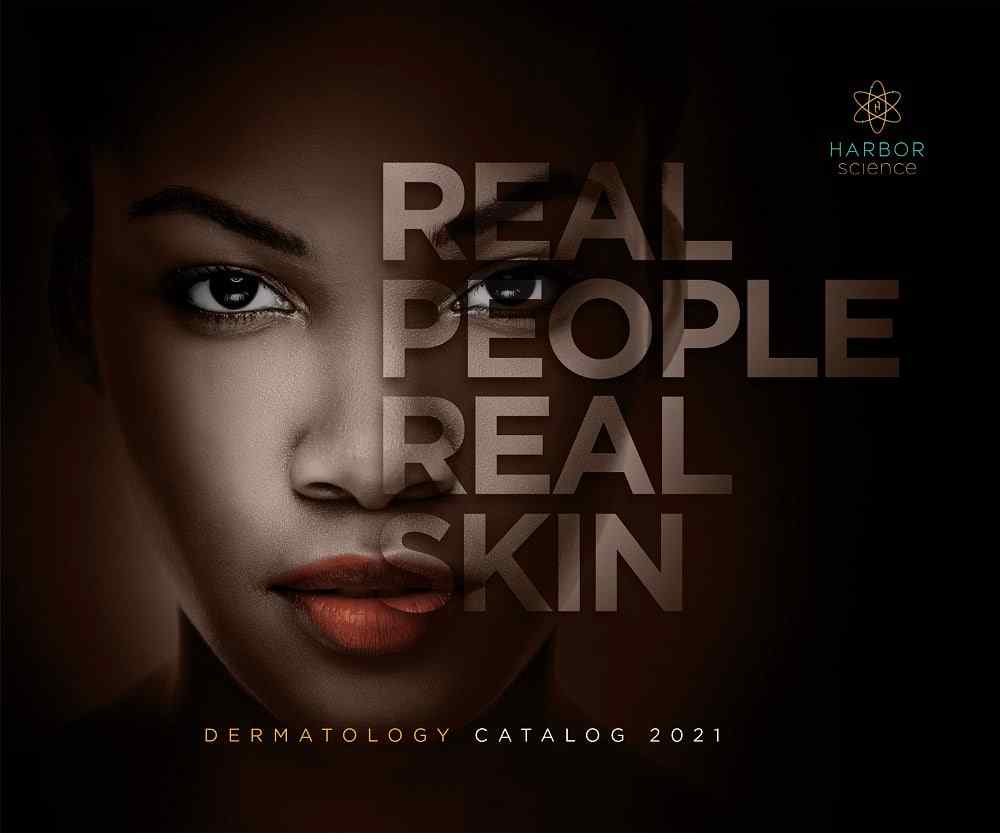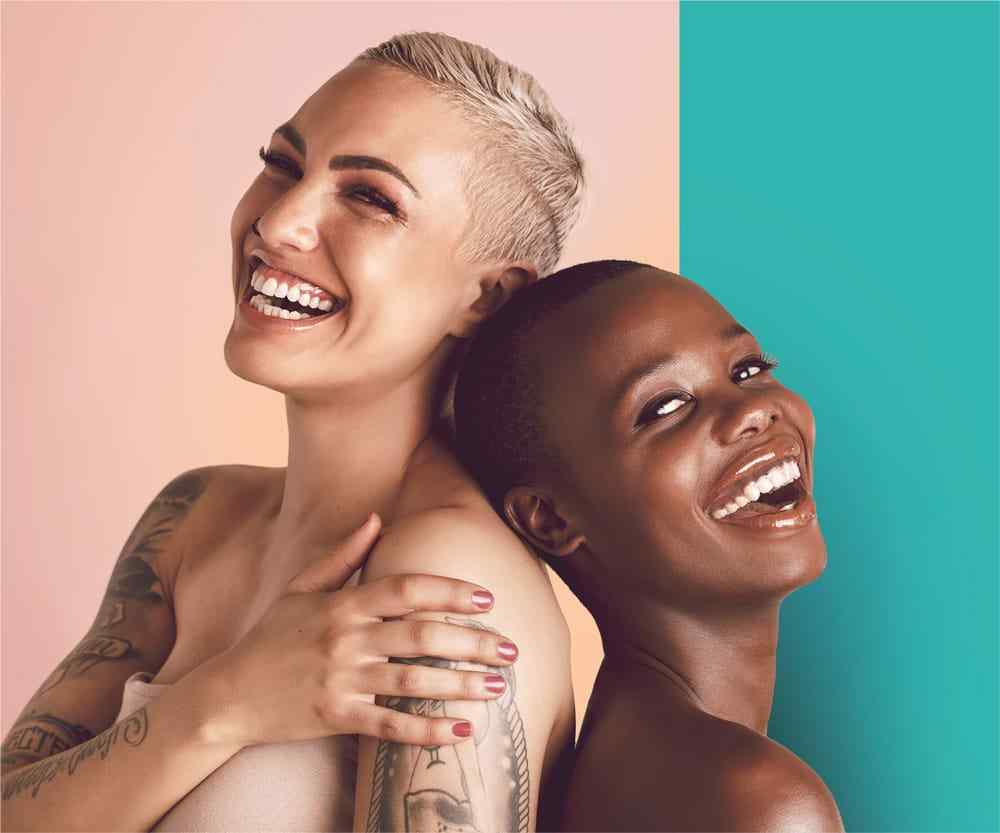 Helping our patients stay
Connected
One of the amazing things that we get to experience in life is a thing called connection. It is a fundamental necessity that helps keep us grounded. Connections with friends, family, co-workers, and even those not so close acquaintances and distant cousins can help us feel supported and confident. Oftentimes, these people serve as our lifelines, making the difference between being able to cope with situations in difficult times, and becoming depressed by them.
Unfortunately, the expectation of physical beauty has made self-confidence and connection all the more difficult to attain. Media standards of the perfect body, a perfectly symmetrical face and flawless skin have created pressures that have exceeded already unrealistic standards. To make matters worse, dermatological conditions and scars can further rob us from making new connections because, despite what really happened, people often assume and avoid people with prominent scars and skin conditions.
As skincare experts, we understand that your healing hand can ease the psychological toll that skin diseases and scars can take. That is why our team of clinical compounding pharmacists have scoured medical research, studied the latest regarding the pathophysiology of various skin conditions, tested various formulations, and feel confident in the recommendations we have made for you here to expand your prescriptive toolbox.
We are excited to help, and even more excited to help those that have shied away from building connections in their lives. We hope that these treatments bring you and your patients joy and relief, and we all have a chance to help people regain their self-confidence and the amazing thing we call connection.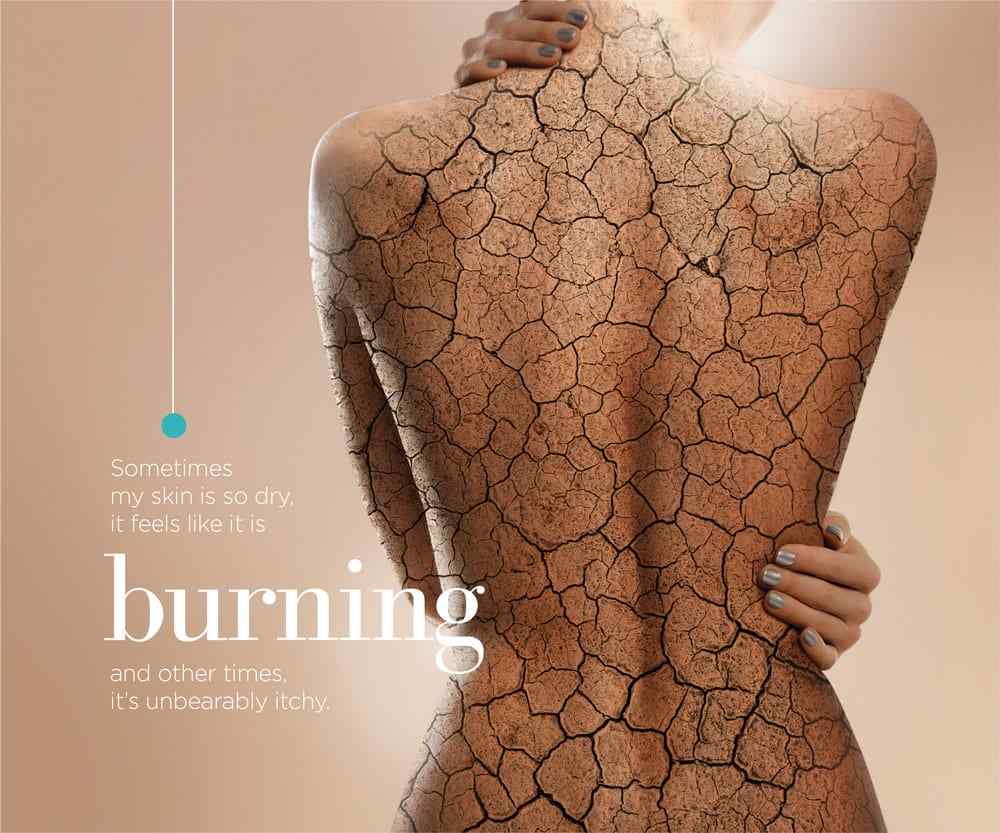 PSORIASIS
Nitric oxide (NO) has been implicated in the pathogenesis of psoriasis, a chronic inflammatory skin disease. High levels of NO have been detected in psoriatic lesions. A NO scavenger such as Vitamin B12 has been validated as a concrete option for the treatment of plaque psoriasis.
A randomized, controlled, intra-patient left- to right-side clinical trial of 24 patients evaluated the efficacy and safety of topical cyanocobalamin 0.07% in comparison with an emollient cream used twice a day to treat mild-to-moderate plaque psoriasis. The Psoriasis Area Severity Index (PASI) was determined at baseline, 2, 4, 8, and 12 weeks and at the end of a 4 week washout period. After 12 weeks, the difference between the mean reductions from baseline PASI scores by 5.92 +/- 2.49 in the cyanocobalamin side versus 1.08 +/- 1.02 in the emollient cream treatment side was statistically highly significant (p < 0.001).
Psoriasis is a multifactorial skin disease involving abnormal cell proliferation and inflammation. In a study of a psoriasis tissue model after treatment with naltrexone 1% cream for 5 days, it was shown that the formulation decreased the levels of markers for cell proliferation PCNA by 86%, CYCLIN D1 by 53% and B-CATENIN by 57%, and more specifically the levels of the inflammatory cytokine IL-6 by 70%.
The majority of patients who have psoriasis say that their pruritis can be one of the more intense and debilitating symptoms of their condition. In a placebo-controlled, crossover trial of 18 patients with chronic pruritic disorders, naltrexone 1% cream demonstrated an overall 29.4% better effect compared with placebo. Naltrexone 1% cream requires a median of 46 minutes to reduce itch symptoms to 50% intensity, while the placebo took 74 minutes to reach the same effect.

Cyanocobalamin 0.07%
+ Naltrexone 1% cream
Dosing: Apply to psoriatic lesions QD to BID
MELASMA
The leading causes for a cosmetic consultation for patients are due to melasma and post-inflammatory hyperpigmentation (PIH). The goals of topical treatments are to stop, hinder, and/or prevent steps in the production of skin pigments.
Tranexamic acid is a novel ingredient in the battle against hyperpigmentation and work by inhibiting the release of the inflammatory mediator PGE-2 involved in triggering melanogenesis. In a 12 week clinical study, female subjects with melasma using a topical formulation containing 1% kojic acid, 5% niacinamide, and 3% tranexamic acid showed improvement in their melasma and hyperpigmentation by an average of 60%, while post-inflammatory hyperpigmentation improved by an average of 81%. Researchers also noted improvements in skin tone and in skin homogeneity beginning at week 2 and reached marked improvements by 54% in skin tone and by 59% in skin homogeneity after 12 weeks of daily application of the formulation.

Kojic Acid 1% + Niacinamide 5%
+ Tranexamic Acid 3% cream
Dosing: Apply to entire face or affected area(s) BID before applying morning sunscreen
ECZEMA
and CHRONIC
URTICARIA
Ketotifen is a second-generation antihistamine that works by inhibiting mast cell degranulation. Its use has been evaluated as a therapy for eczema, or atopic dermatitis, and chronic urticaria.
In a double-blind, controlled study, half of 56 adult patients with eczema were treated for 3 months with ketotifen capsules 1 mg two times daily, while the other half was given placebo. The patients in the ketotifen group improved significantly during the treatment by allclinical assessments. On the other hand, the patients in the placebo group improved by only one assessment. No drug-related side-effects were observed.
In a retrospective review across 18 published studies from 1975 to 2002 totaling approximately 700 patients, Sokol et al found ketotifen to be a safe and effective drug for patients with chronic urticaria even those known to be resistant to the effects of potent antihistamines. This may be due to ketotifen's calcium antagonist and platelet-activating factor inhibitor effects in addition to its stabilizing action on mast cells. In one clinical study that Sokol et al reviewed, 4 of 6 patients out of 51 patients studied were able to stop systemic steroids after starting ketotifen. The average dose studied was 1mg twice daily in adults and older children, and 0.5mg twice daily in young children 6 months to 3 years old.

Ketotifen 0.5 mg to 1mg capsules
Dosing: Take 1 capsule PO BID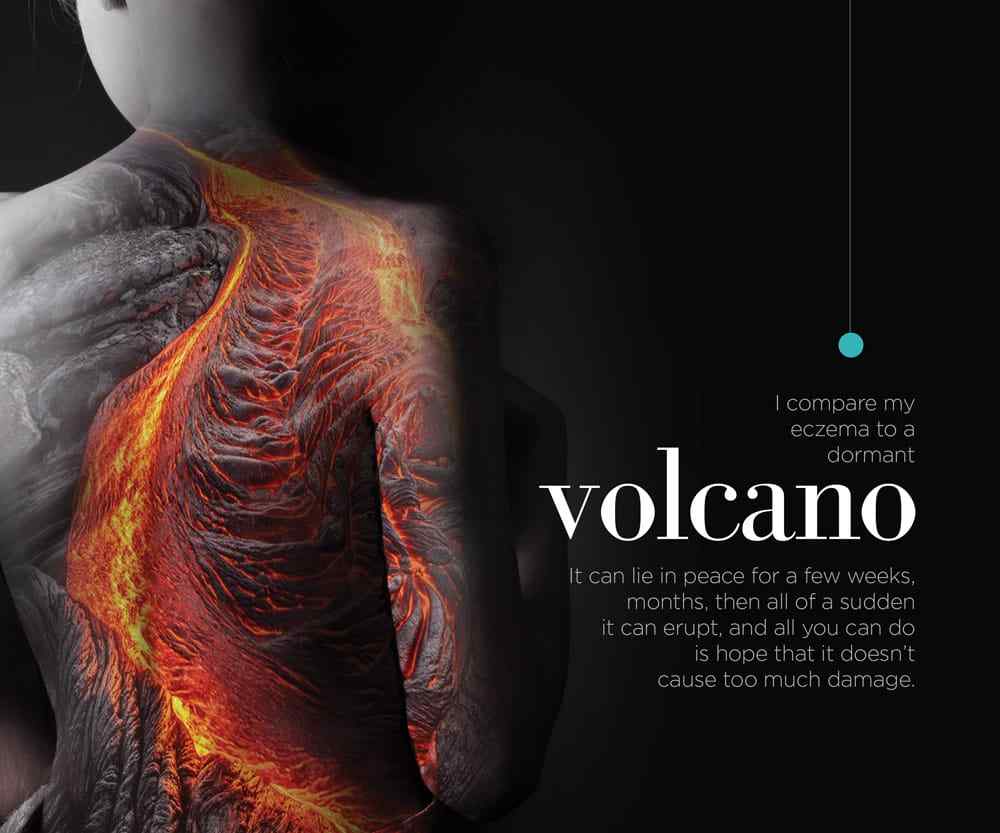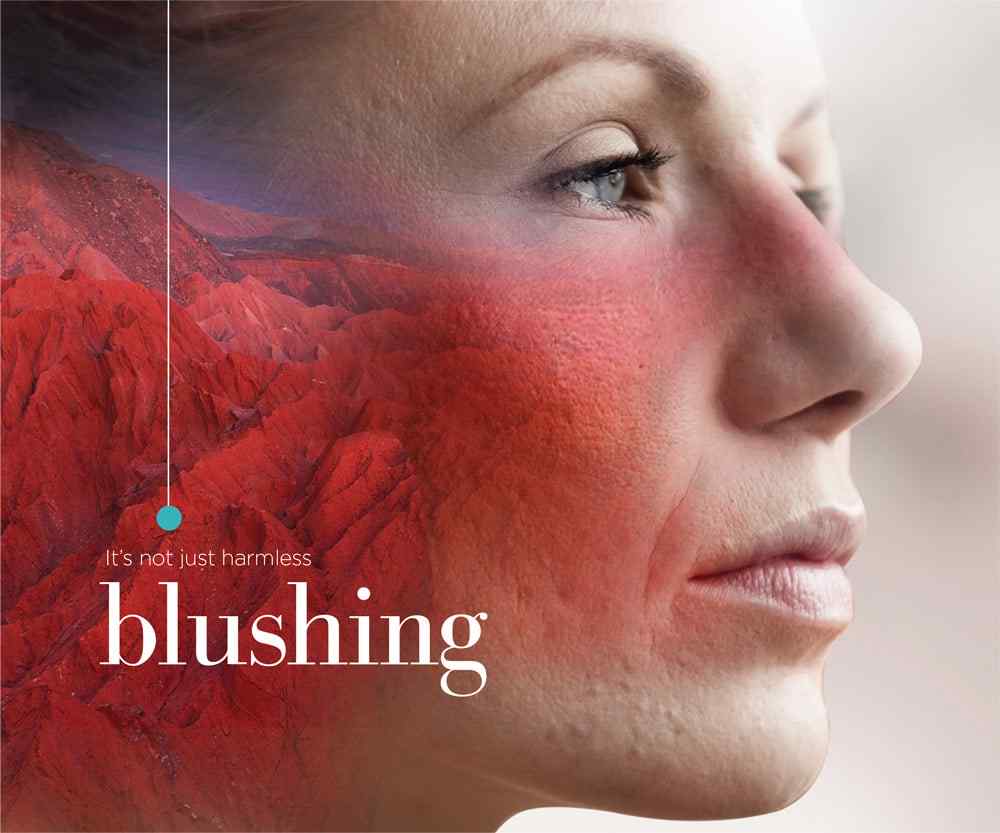 ROSACEA
Azelaic acid is an FDA-approved ingredient in the treatment of rosacea. In clinical trials of 664 subjects with papulopustular rosacea, patients treated with azelaic acid 15% gel experienced from 50.0% to 57.9% reduction in inflammatory lesion count from baseline to the end of a twice daily, 12-week treatment period.
Facial skin dryness and sensitivity in rosacea suggest a possible role for moisturizers that improve the stratum corneum barrier function in the management of this condition. In a randomized, controlled observational study of 50 subjects, a dermatologist investigator found that niacinamide-containing facial moisturizers improved skin barrier function and skin hydration in patients with rosacea.
Oxymetazoline, an alpha-1a agonist, is thought to diminish erythema through vasoconstriction. In a phase III trial of 885 patients with moderate to severe persistent erythema of rosacea, patients were randomized to receive oxymetazoline 1% cream or placebo once daily for 29 days and were followed for 28 days post-treatment. Up to 85.7% patients in the oxymetazoline group achieved at least a one grade improvement in the Clinician's Erythema Assessment (CEA) score.

Azelaic Acid 18% + Niacinamide 4%
+ Oxymetazoline 1% gel
Dosing: Apply to face QD to BID
SCARS
In a comparative study, topical heparin 50IU/gm vs topical corticosteroids were studied in patients with hypertrophic scars. At the end of the treatment period, normalization of erythema, pruritis, and consistency of hypertrophic scars was more frequent in the heparin group compared to the corticosteroid group (42.5% vs 22.2%). The time to normalization of these same factors was also significantly shorter with the treatment group vs placebo (median 344 days vs 507 days). Treatment with topical heparin was also associated with significantly less adverse events (e.g. teleangiectasias, cutaneous atrophy of scars and surrounding skin tissues) than topical corticosteroid application.
In a separate randomized controlled trial of 61 females who had recently given birth by C-section for the first time, topical heparin 50IU/gm treatment resulted in a 14.2% improvement but those in the placebo group experienced a worsening of scar formation (-14.8%) at week 6. In the treatment group vs the placebo group after 6 weeks, significant improvements were seen in scar color (13.5% vs -18.5%), stiffness (12.5% vs -34.6%), and irregularity (29.4% vs -46.2%).

Heparin 50IU/gm cream
Dosing: Apply to scar tissue BID to TID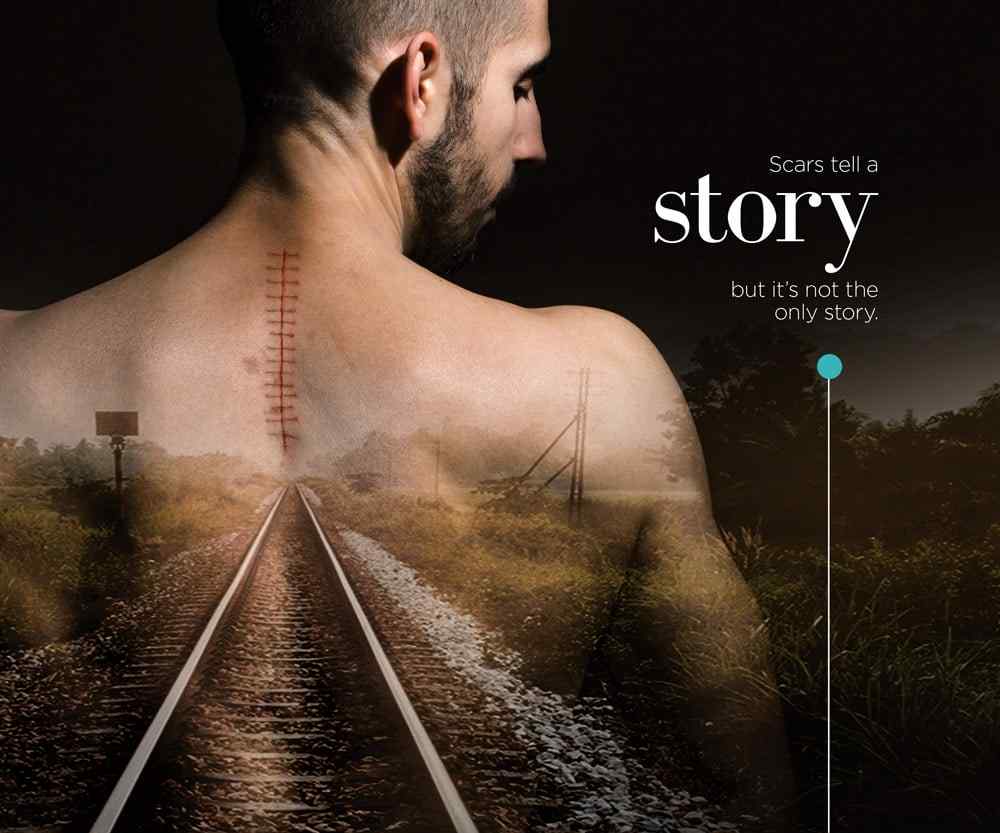 REFERENCES
Bigliardi PL, Stammer H, Jost G, Rufli T, Büchner S, Bigliardi-Qi M. Treatment of pruritus with topically applied opiate receptor antagonist. J Am Acad Dermatol. 2007;56(6):979-988.
Ip K, Song G, Banov D, Bassani AS, Valdez BC. In vitro evaluation of Naltrexone HCl 1% Topical Cream in XemaTop™ for psoriasis. Arch Dermatol Res. 2020;312(2):145‐154.
Duca E, Farnetani F, De Carvalho N, Bottoni U, Pellacani G, Nisticò SP. Superiority of a vitamin B12-containing emollient compared to a standard emollient in the maintenance treatment of mild-to-moderate plaque psoriasis. Int J Immunopathol Pharmacol. 2017 Dec;30(4):439-444
Stücker M, Memmel U, Hoffmann M, Hartung J, Altmeyer P. Vitamin B(12) cream containing avocado oil in the therapy of plaque psoriasis. Dermatology. 2001;203(2):141-7.
Steiner D, Feola C, Bialeski N et al. Study evaluating the efficacy of topical and injected tranexamic acid in treatment of melasma. Surgical and Cosmetic Dermatology. 2009;1:174–177.
Kanechorn Na Ayuthaya P, Niumphradit N, Manosroi A, Nakakes A. Topical 5% tranexamic acid for the treatment of melasma in Asians: a double-blind randomized controlled clinical trial. J Cosmet Laser Ther. 2012;14:150–154.
Kim SJ, Park JY, Shibata T et al. Efficacy and possible mechanisms of topical tranexamic acid in melasma. Clin Exp Dermatol. 2016;41:480–485.
Chung JY, Lee JH, Lee JH. Topical tranexamic acid as an adjuvant treatment in melasma: side-by-side comparison clinical study. J Dermatolog Treat. 2015;4:1–5.
Desai S, Ayres E, Bak H, Manco M, Lynch S, Raab S, Du A, Green D, Skobowiat C, Wangari-Talbot J, Zheng Q. Effect of a Tranexamic Acid, Kojic Acid, and Niacinamide Containing Serum on Facial Dyschromia: A Clinical Evaluation. J Drugs Dermatol. 2019 May 1;18(5):454-459.
Navarrete-Solís J, Castanedo-Cázares JP, Torres-Álvarez B, et al. A Double-Blind, Randomized Clinical Trial of Niacinamide 4% versus Hydroquinone 4% in the Treatment of Melasma. Dermatol Res Pract. 2011;2011:379173.
Falk ES. Ketotifen in the treatment of atopic dermatitis. Results of a double blind study. Riv Eur Sci Med Farmacol. 1993 Mar-Apr;15(2):63-6.
Sokol, K. C., Amar, N. K., Starkey, J., & Grant, J. A. (2013). Ketotifen in the management of chronic urticaria: resurrection of an old drug. Annals of Allergy, Asthma & Immunology?: Official Publication of the American College of Allergy, Asthma, & Immunology, 111(6), 433–436. doi:10.1016/j.anai.2013.10.003
Pinol, J., & Carapeto, F. J. (1984). Ketotifen in the treatment of chronic urticaria and angioneurotic edema. Allergologia et Immunopathologia, 12(1), 19-27.
Finacea (azelaic acid) topical gel [prescribing information]. Montiville, NJ: Berlex Laboratories; Jan 2013.
Draelos ZD et al. Niacinamide-containing facial moisturizer improves skin barrier and benefits subjects with rosacea. Cutis. 2005 Aug;76(2):135-41.
Patel NU, Shukla S, Zaki J, Feldman SR. Oxymetazoline hydrochloride cream for facial erythema associated with rosacea. Expert Rev Clin Pharmacol. 2017 Oct;10(10):1049-1054
Stein-Gold L, Kircik L, Draelos ZD, Werschler P, DuBois J, Lain E, Baumann L, Goldberg D, Kaufman J, Tanghetti E, Ahluwalia G, Alvandi N, Weng E, Berk D. Topical Oxymetazoline Cream 1.0% for Persistent Facial Erythema Associated With Rosacea: Pooled Analysis of the Two Phase 3, 29-Day, Randomized, Controlled REVEAL Trials. J Drugs Dermatol. 2018 Nov 1;17(11):1201-1208.
Willital GH, Heine H. Efficacy of Contractubex gel in the treatment of fresh scars after thoracic surgery in children and adolescents. Int J Clin Pharmacol Res. 1994;14(5-6):193-202.
Beuth, J & Hunzelmann, N & Leendert, R & Basten, R & Noehle, M & Schneider, B. (2006). Safety and Efficacy of Local Administration of Contractubex® to Hypertrophic Scars in Comparison to Corticosteroid Treatment. Results of a Multicenter, Comparative Epidemiological Cohort Study in Germany. In vivo (Athens, Greece). 20. 277-83.
Ocampo-Candiani J, Vázquez-Martínez OT, Iglesias Benavides JL, Buske K, Lehn A, Acker C. The prophylactic use of a topical scar gel containing extract of Allium cepae, allantoin, and heparin improves symptoms and appearance of cesarean-section scars compared with untreated scars. J Drugs Dermatol. 2014;13(2):176-182.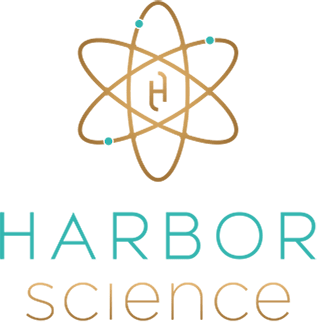 Harbor Science, powered by Harbor Compounding Pharmacy generates only high quality, efficacious formulations, researched and developed for enhanced drug delivery and optimal results. To learn more about the Harbor Science product line, go to
www.harborcompounding.com
or email info@harborcompounding.com.