Testosterone Replacement Therapy in Men: Diagnosing Testosterone Deficiency (Part 1)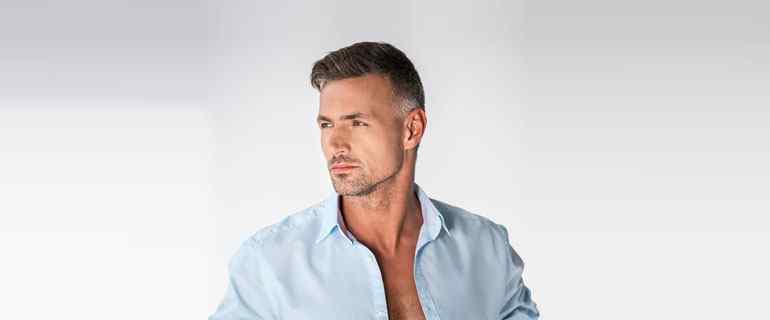 Testosterone Replacement Therapy in Men: Diagnosing Testosterone Deficiency (Part 1)
Testosterone plays a key role in male development and health. This hormone is responsible for maintaining muscle and bone mass, sperm production, facial and body hair, red blood cell production, and sexual desire and satisfaction. During their 40s, men's testosterone production begins to slow down, with an estimated 1% drop of the testosterone level every year. Research shows that around 25% to 45% of men between the ages of 40-80 suffer from low levels of testosterone due to the following reasons:
Reduced strength and frequency of hormone signals from the brain to the testesto produce testosterone
Increased testosterone breakdown
Reduced production of testosterone cells from inside the testicles
Reduced sensitivity of target organs to testosterone
High production of estrogen
How Testosterone Deficiency Can Cause Detrimental Effects
Testosterone decline in men often leads to significant alterations in the quality of life and negatively inhibit normal functions of multiple organ systems. Deficiency in this major androgen hormone can lead to reduced sex drive, erectile dysfunction, decreased energy and motivation, inability to concentrate, sleep disturbances, anemia, and lower muscle mass and bone density. Thus, a lack of testosterone can result in long-term, serious effects on the body.
TThe main goal of testosterone replacement therapy in men is to regain the highest quality of life by minimizing symptoms listed above and also prevent illnesses associated with testosterone deficiency. Medical conditions such as type 2 diabetes, metabolic syndrome, osteoporosis, COPD, and infertility have been shown to correlate with low levels of testosterone in men. Drugs that can lower testosterone levels include opioids, glucocorticoids, and antifungals such as ketoconazole.
How Do We Diagnose Adult Male Hypogonadism?
Male hypogonadism is a syndrome associated with clinically low testosterone levels with or without the present of decreased production of sperm. Symptoms most commonly associated with low testosterone levels include
Decreased sexual desire
Loss of body hair
Breast discomfort
Loss of spontaneous erections
Shrinking testes
Low bone mineral density
Hot flushes or sweats
To ascertain accurate testosterone blood levels, patients are recommended to have testosterone blood levels drawn on two different occasions between the morning hours of 8 A.M. and 11 A.M. when testosterone is shown to be highest. Recommended labs and reference ranges are as follows:
Name

Optimal Reference Range
Standard Reference Range

Recommedation

DHEAs (mcg/dl)
400
200-610
Recommended
DHEAs (ng/ml)
4000
2000-6100
Recommended
DHEAs (mmol/L)
14
0.7-21.2
Recommended
DHEAs (nmol/L)
1400
700-21200
Recommended
FSH (mIU/ml)
2
1-8
Recommended
Total testosterone (ng/dL)
700
300-1000
Recommended
Total testosterone (pg/ml)
7000
3000-10000
Recommended
Total testsoterone (nmol/L)
24
10-35
Recommended
Free testosterone (ng/dL)
25-35
5-25
Recommended
Free testosterone (pg/ml)
250-350
50-250
Recommended
Free testsoterone (nmol/L)
0.8-1.2
0.2-0.9
Recommended
Estradiol (pg/ml)
25
10-45
Recommended
Estradiol (nmol/L)
0.09
0.04-0.17
Recommended
Estradiol (pmol/L)
90
40-170
Recommended
SHBG (mg/L)
2.3-2.8
1.9-5.1
Recommended
SHBG (pmol/L)
25-30
20-55
Recommended
Total PSA (ng/ml)
0-1.8
0-1.8 (for <40 yo)
0-6.5 (for >70 yo)
Recommended
Free PSA (%)
>25
>25
Recommended
The diagnosis of male hypogonadism is further categorized into two types, which is an important determinant for proper treatment options. Primary hypogonadism relates to the dysfunction and inability of testicles to directly produce testosterone hormone. Secondary hypogonadism is the dysfunctional signaling between the hypothalamus, pituitary, and testes, thereby resulting in lowered production of testosterone hormone.
Treatment Options for Male Hypogonadism
The options available to treat testosterone deficiency can range from dietary and lifestyle modifications to prescription medications that can replace testosterone or help the body produce more testosterone. The prescription drugs that exist today are either commercially available at your local community retail pharmacy, or they can be prepared at a compounding pharmacy at dosages and strengths that are personalized to individual patients.
Male hypogonadism was can be treated with numerous forms of testosterone hormone replacement therapy that is commercially available, such as: testosterone cypionate intramuscular injection, testosterone enanthate subcutaneous injection, testosterone gels, and implanted testosterone pellets. However, due to the limited strengths and dosages of these products, many healthcare providers are turning to compounding pharmacies to personalize testosterone therapy, customizing dosages to each man according to his individual testosterone levels.
Here at Harbor Compounding Pharmacy in Orange County, California, testosterone replacement therapy is just one of the health solutions we specialize in. We offer compounded testosterone creams in static and rhythmic dosing (like in the Wiley Protocol), slow release capsules, troches, sublingual drops, topical drops, and many more formulations. Stay tuned as we continue to explore these different formulations in Part 2 of this series for Testosterone Replacement Therapy in Men over the next few months.
Harbor Compounding Pharmacy is a licensed, PCAB-accredited compounding pharmacy servicing patients all over California to Las Vegas, Nevada, Washington, Colorado, Pennsylvania, Missouri, New York, and Illinois. If you have a prescription for a compounded medication or have any questions, please fill out the form on our site to get the appropriate health solution for you.
References
Biundo, Bruce, RPh, FACA (2013). Treatment Options for Male Hypogonadism. International Journal of Pharmaceutical Compounding, 17(1): 29-38.
Grober, Ethan (2014). Testosterone Deficiency and Testosterone Replacement Therapy. The Consumer's Handbook of Urological Health: 158-165