Bioidentical Hormone Replacement Therapy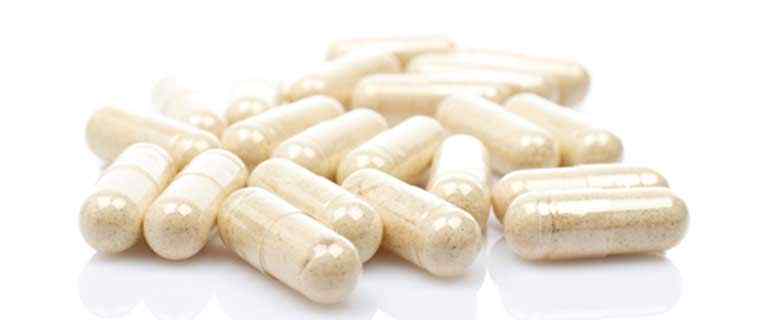 Bioidentical Hormone Replacement Therapy: Benefits and Uses
Hormones serve as the communication system between your cells. They coordinate most bodily functions including mood, appetite, growth, digestion, libido, and immune function. So even a slight imbalance in your hormones can have a significant impact on your health. When this happens, many people turn to hormone replacement therapy for relief.
One such therapy is called Bioidentical Hormone Replacement Therapy (bioidentical HRT). Learn more about this HRT alternative and whether it may be right for you.
Conditions that can be Treated by BHRT
Bioidentical Hormone Replacement Therapy can be used to treat hormonal imbalances in both men and women. However, it's more often used to relieve the symptoms of menopause and perimenopause. Bioidentical HRT can also be used to treat conditions such as:
Fibromyalgia
Insulin resistance
Osteoporosis
Thyroid disorders
Adrenal disorders
Ease the side effects of cancer treatment
Benefits of BHRT
Bioidentical HRT is used to improve a drop in hormones which frequently happens as people age. It's especially useful for relieving symptoms of menopause such as:
Night sweats
Hot flashes
Sleep issues
Weight gain
Memory loss
Mood problems
Loss of libido
Furthermore, bioidentical HRT can help reduce the risk of cataracts, tooth loss, and diabetes. Some studies also link it to improvements in the skin's elasticity, thickness, and hydration.
Some cancer treatments cause a steep decline in estrogen levels, which can result in treatment-related difficulties such as low libido, migraines, insomnia, and incontinence. Bioidentical HRT has been shown to contribute to the quality of life and general well-being in these cases.
Bioidentical HRT versus Traditional HRT
Traditional HRT makes use of synthetic hormones like the urine of pregnant horses to replace estrogen. In contrast, bioidentical hormones are derived from plant estrogens. This makes them chemically identical to human hormones, making it far easier for the body to process and use. Aside from estrogen, testosterone and progesterone are some of the most common hormones that bioidentical hormone replicates.
Some people express concern about the safety of BIOIDENTICAL HRTs. But a few studies have found that there is very little difference between traditional HRTs and BIOIDENTICAL HRT when it comes to risks. In fact, BIOIDENTICAL HRTs also offer more benefits such as a lowered risk for breast cancer and cardiovascular issues.
Compounded Bioidentical Hormones
Some bioidentical HRTs can be customized by compounding pharmacies. Following doctor's orders, compounding pharmacies are able to alter or combine ingredients to meet the special needs of an individual.
Compound medication such as bioidentical hormones is often much more effective and safer than synthetic alternatives. In addition, every person has a unique hormonal make-up, so being able to change the ingredient's based on a person's particular needs makes them much more effective than mass-marketed HRTs.
Where to Get Bioidentical Hormone Replacement Therapy
To make sure you get high-quality bioidentical HRT, turn to Harbor Compounding Pharmacy. We are an ACHC- and PCAB-accredited full-service compounding pharmacy that specializes in compounded bioidentical HRT and other medications in the form of injections, creams, gels, capsules, patches, and more.
Trust our compounding pharmacists to work with you and your doctor to create personalized BIOIDENTICAL HRT formulations, so call us today at 949-642-0106 to start your wellness journey!