Compounding Pharmacy in California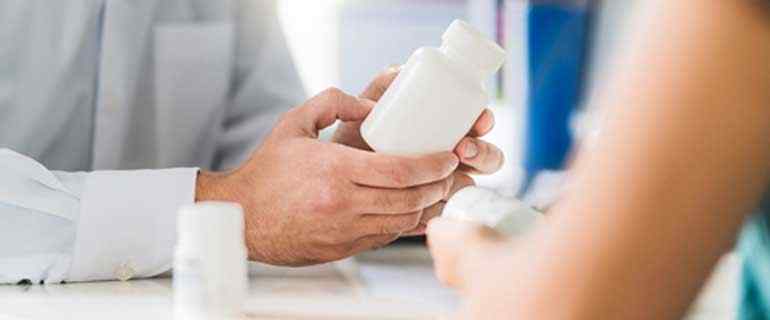 Compounding Pharmacy in California: Promoting Long-Term Medical Solutions
Every patient has unique needs, and not everyone may benefit from a "one-size-fits-all" medication. If you are unable to swallow pills or allergic to certain ingredients in commercially manufactured drugs, a trusted compounding pharmacy in California can formulate a top-quality, personalized dose of medication for you.
Compounding pharmacies are all about the safety and palatability of drugs. They combine or alter drugs to produce a particular medication to meet the exact needs of a patient. Personalized or compounded drugs are prescribed by healthcare providers and prepared in licensed pharmacies. If your prescribed medicine is no longer available in the market or if you need a specific dose of medication, compounding pharmacies can help you fill that void.
What a Compounding Pharmacy Does
Despite the many benefits of medications from compounding pharmacies, not many people are aware of them. Here's how a compounding pharmacy in California can provide you with the right healthcare solution.
A compounding pharmacy helps develop drugs for specific patients.

Mass-produced drugs may not be the best solution for everyone. Some patients need a specific dose of a particular ingredient in commercially-manufactured drugs. There are also some who cannot tolerate the flavor of a drug. Meanwhile, some women who have a unique balance of hormones may require natural hormone replacement (HRT) medications instead of traditional HRT.

It is the compounding pharmacy's role to create the proper dosage of medications and get rid of the nuisance ingredients, sweeteners, or artificial coloring to recreate the drug without reducing its effectiveness. A compounding pharmacy makes medications that are easier to use and take, especially for patients who are very particular about taking medications, including elderly patients, children, and even pets.

A compounding pharmacy fills voids for pharmaceutical solutions.

If a prescribed medicine is no longer being commercially produced or is not available in regular pharmacies, a compounding pharmacy can recreate it for you. There's been a growth in the number of compounding pharmacies to address drug shortage issues. This mainly pertains to drugs that need special dosages and formulations, which are tailored to a specific group of individuals. Because of advances in technology, compounding pharmacies can now manufacture top-quality specialized drugs.
Regulation of Compounding Pharmacies
Unlike traditional drug manufacturers, which are regulated by the Food and Drug Authority (FDA), compounding pharmacies are regulated by the state.
For a more comprehensive breakdown, here is how compounding pharmacies are regulated:
State boards are in charge of pharmacies following state regulations.
FDA regulates drug integrity and pharmaceutical ingredients.
The Drug Enforcement Administration (DEA) regulates the compounding pharmacy's handling of substances.
These designations and jurisdictions ensure that compounded pharmaceuticals are not just made for the sake of, but also to serve a proper purpose.
Choose the Right Compounding Pharmacy
Select a compounding pharmacy that produces high-quality formulations and goes beyond mere relief of symptoms. Seek one that provides optimum health benefits in every formulation.
Harbor Compounding Pharmacy is tightly regulated to ensure that our medication is 100% high in quality and safety. We also have the fastest delivery time among compounding pharmacies, clocking in at a maximum of two days! Fill a compounded medication with us. Contact us at 949-642-0106 and one of our pharmacists will attend to you immediately!