Choosing the Right Compounding Pharmacy (Part 1)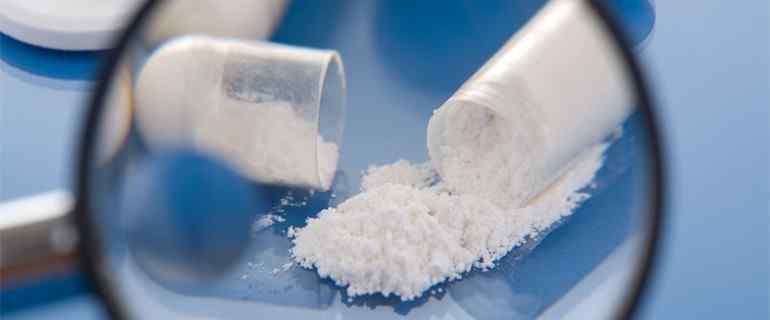 Choosing the Right Compounding Pharmacy (Part 1)
Every day we receive calls from prospective patients inquiring about our compounding services for their compound medications. These patients have heard about us from a family member or a friend, or they have been referred by their doctor, or they have a prescription for a compound medication in their hand, and Googled "compounding pharmacy" and found us. When patients call, they typically ask if we make the compound medication, if their insurance will cover it, and if not, how much will it be out of pocket. But rarely do patients inquire, "Why should I use your compounding pharmacy vs. XYZ compounding pharmacy down the street?"
In this day and age we look to Google and Yelp reviews for the best acai bowls within 5 miles, who is the best hair stylist in the area for highlights, or which HVAC company is the most reliable and affordable to install our air conditioning in the peak of summer. But, rarely do our patients research the compounding pharmacy for their compound medications. It might be because there is a lack of public resources providing patients with the appropriate questions and information to determine if a compounding pharmacy offers quality products and services.
At Harbor Compounding Pharmacy, we are currently licensed in only 7 states: California, Nevada, Missouri, Indiana, Washington, Pennsylvania, and Colorado. We are not licensed in the state of New York, but we can ship to New York as long as the medications are not controlled substances, e.g. testosterone, alprazolam, hydrocodone, etc. Frequently, we receive calls from patients who want to use our compounding pharmacy for their compound medications, but we are not licensed in their state. Our goal for this article is to help our patients find the best compounding pharmacy for their needs, wherever they are.
What patients and prescribers do not know is that there is no specific licensure for a pharmacy to be a compounding pharmacy. ANY pharmacy can be a compounding pharmacy as long as they are a licensed pharmacy. There are no requirements for training, licensure, or certifications for compounding pharmacies. Any additional certifications or accreditations are simply voluntary. Therefore it is incumbent on patients and prescribers to vet the compounding pharmacies they use to ensure that their product quality and services are up to par.
Here are some questions that you can ask your compounding pharmacy to determine if they are the best fit for your needs:
Is your pharmacy PCAB-accredited?
The PCAB (Pharmacy Compounding Accreditation Board) is a separate body that certifies compounding pharmacies. They will certify a compounding pharmacy if the compounding pharmacy can show that that they have properly trained their compounding personnel, that they have decent quality procedures in place to prevent mix ups during the compounding process, and that there is fair quality improvement program in place in case mistakes occur and the pharmacy is investigating these errors and are finding solutions to prevent recurrences. However, PCAB Accreditation is not the end all be all answer to determine if a compounding pharmacy is up to snuff, but it's a good start. If the pharmacy is not PCAB Accredited, you should take your compound medications elsewhere unless you have very good evidence that their compounding processes and procedures are nothing short of excellent.
How do you determine that the chemicals or ingredients that you use are quality ingredients?
A good compounding pharmacy would answer that they only use wholesalers that are FDA-registered, and that their active pharmaceutical ingredients (APIs) are all USP-grade or EP-grade. USP stands for United States Pharmacopeia and EP stands for European Pharmacopeia. These are the pharmaceutical standards that are required for any chemical to be used as a drug for compounding pharmacies or for drug manufacturers.
What most people don't know is that a chemical can have many grades, e.g. reagent grade, chemical grade, supplement grade, pharmaceutical grade. The lower the grade of a given chemical, the more lax the requirements are for that chemical. For example, chemicals or drugs often come with elemental impurities such as lithium, copper, molybdenum, or chromium to name a few. The lower the grade of the chemical, the more likely that the elemental impurities would be present at higher levels compared to that chemical's pharmaceutical grade counterpart. Other factors that can differ between lower chemical grades and pharmaceutical grades are potency ranges, water content, and residual solvents, to name a few.
Each drug ingredient that a pharmacy receives should be supplied with a certificate of analysis (COA) from their supplier. The COA spells out all the testing results for that chemical, e.g. amount of elemental impurities, water content, potency, etc. The pharmacy must check off all these criteria against the USP or EP monograph to determine that the chemical is safe to be used as a drug, and any criteria that doesn't meet the USP standard should result in a rejection of the chemical. Therefore it is important that a compounding pharmacy uses ONLY pharmaceutical grade drugs marked as USP grade or EP grade to guarantee a safe and effective compound medication for their patients.
Do you perform any additional testing on your drug ingredients?
Most compounding pharmacies will say "no" to this question. But to sort out the top compounding pharmacies from mediocre ones, this question helps determine how in-depth a compounding pharmacy investigates their chemical source and their chemical quality. Additional testing that can be performed include chemical identification testing and micronization testing. Compounding pharmacies may perform identification testing, USP compendial testing, and/or particle size analysis on their drug ingredients. Identification and USP compendial testing assures that the ingredient received by the compounding pharmacy is what is claims to be and is pharmaceutical grade per USP standards. Particle size analysis ensures that the pharmacy is using micronized drug ingredients which results in significantly improved drug absorption and bioavailability (see our article "Size Does Matter: The Importance of Micronized Drugs in Compounding Pharmacies).
If the compounding pharmacy in question does not provide any additional testing on their drug ingredients, it's not an entire write-off that you shouldn't use that compounding pharmacy. However, you should ask them what is their vetting process for using any particular ingredient wholesaler.
In the compounding industry, the caliber of ingredient wholesalers spans the entire spectrum. Some ingredient wholesalers source their chemicals from ingredient manufacturers and then simply copy the manufacturers' certificate of analysis (COA) onto their own certificate of analysis without verifying the ingredient via analytical testing. Thus when that ingredient wholesaler sells it to a compounding pharmacy, the compounding pharmacy doesn't test and verify the ingredient either. Thus the compounding pharmacy could possibly be using an ingredient that isn't what it claims to be, or could be using the ingredient assuming the potency was 100%, for example, when it really was 80% or 120%. This discrepancy could result in medication errors for patients that can range from subpotent medications being dispensed, superpotent medications being dispensed, or the worst case scenario, the wrong medication being dispensed.
More reliable ingredient wholesalers on the other hand test and verify the chemical against USP compendial standards even though they are supplied with a passing COA from the ingredient manufacturer. Some wholesalers verify every batch supplied by the manufacturer; others verify only the first few batches or randomly. The more reliable ingredient wholesalers also vet their manufacturers thoroughly, ensuring that they are FDA registered, that all FDA inspections have passed and any corrections have been addressed, and that they are compliant with good manufacturing practices (GMP compliant).
The compounding pharmacy that you use should have a process in place to investigate their wholesalers to assure that they are fulfilling their responsibilities of auditing their ingredients and their manufacturing suppliers. But the best compounding pharmacies would at least test some of the ingredients that they receive from their wholesalers through identification testing, USP compendial testing, or particle size analysis. This assures that their patients are receiving compound medications that are safe and effective for their personalized needs.
At Harbor Compounding Pharmacy, we meet and even exceed all the aforementioned requirements that apply to the creme de la creme of compounding pharmacies. We have been PCAB accredited since 2012 and are still to this day. We only use USP or NF ingredients for our active pharmaceutical ingredients. We vet our ingredients and our suppliers by performing identification testing, compendial testing, and particle size analysis on select ingredients. By doing this, we have gained the trust of our patients and prescribers by providing top-notch, consistent compound medications day after day. However, we realize that we cannot service every patient in the nation, and our goal here is to educate you, our patients, so you can find and support the best compounding pharmacy for your needs anywhere.
This concludes the first part of our series, "Choosing the Right Compounding Pharmacy." Stay tuned for Part 2!