Harbor Compounding Pharmacy Receives Accreditation from National Association of Boards of Pharmacy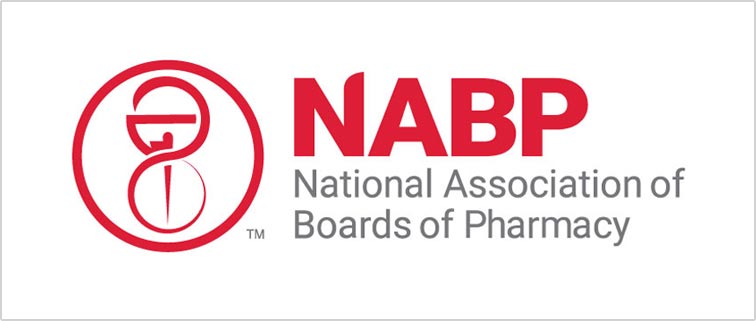 Harbor Compounding Pharmacy is proud to announce that we have been renewed for our Compounding Pharmacy Accreditation by the National Association of Boards of Pharmacy (NABP®). This accreditation demonstrates our pharmacy meets and/or exceeds the national quality standards for non-sterile compounding and proper handling of hazardous drugs in accordance to the United States Pharmacopeia (USP) standards <795> and <800> guidelines.
Harbor Compounding Pharmacy initially earned this accreditation in July 2017, and this approval has extended our accreditation through December 31, 2024. In order to earn the designation "NABP Compounding Pharmacy Accredited," the pharmacy must first complete an extensive two-part application process. The first part was to successfully complete NABP's prerequisite Verified Pharmacy Program (VPP) inspection and be deemed eligible to apply for the Compounding Pharmacy Accreditation. The NABP VPP process required a random onsite inspection led by a compounding expert from NABP. A NABP committee evaluated our inspection results to determine if our pharmacy is eligible for the Compounding Pharmacy Accreditation program. In order to be an eligible candidate for this accreditation, a pharmacy will need to score a minimum of 75% in each applicable section and average a minimum of 80% overall. Harbor Compounding Pharmacy scored well above the minimum score and obtained an overall average score of 94.93%.
Harbor Compounding Pharmacy was awarded the Compounding Pharmacy Accreditation after NABP's committee reviewed our policies and procedures that covered general pharmacy operations, compounding procedures, and insurance billing practices. In addition, NABP also reviewed various training and quality control/quality assurance documents that proved we were compliant with NABP's stringent standards.
Harbor Compounding Pharmacy is honored to earn this accreditation, as it sets them apart from other compounding pharmacies by demonstrating that it operates at a level of quality, integrity, and effectiveness consistent with Federal, Food, Drug, and Cosmetic Act (FD&C ACT) section 503A requirements and national non-sterile compounding standards set by USP guidelines.
Achieving NABP Compounding Pharmacy Accreditation is a strong statement of the pharmacy's commitment to provide high quality compounded medications for our patients and community. It also shows that we adhere to NABP's professional standards in regards to insurance billing for compounded medications. Most compounding pharmacies do not process insurance claims for compounded medications, so this is an additional service we offer. We cannot guarantee that compounded medication will be covered by our patient's insurance plan, but we will strive to work with our patients to offer them the most cost-effective option.
Harbor Compounding Pharmacy hopes that in the future NABP Compounding Pharmacy Accreditation will no longer be a recommended but a required achievement for which all compounding pharmacies must comply.
By earning NABP's Compounding Pharmacy Accreditation, Harbor Compounding Pharmacy in Orange County, California continues to stand for quality and integrity in the compounding pharmacy industry.